Rent out
your rental
housing easily
and for free
Rent out your rental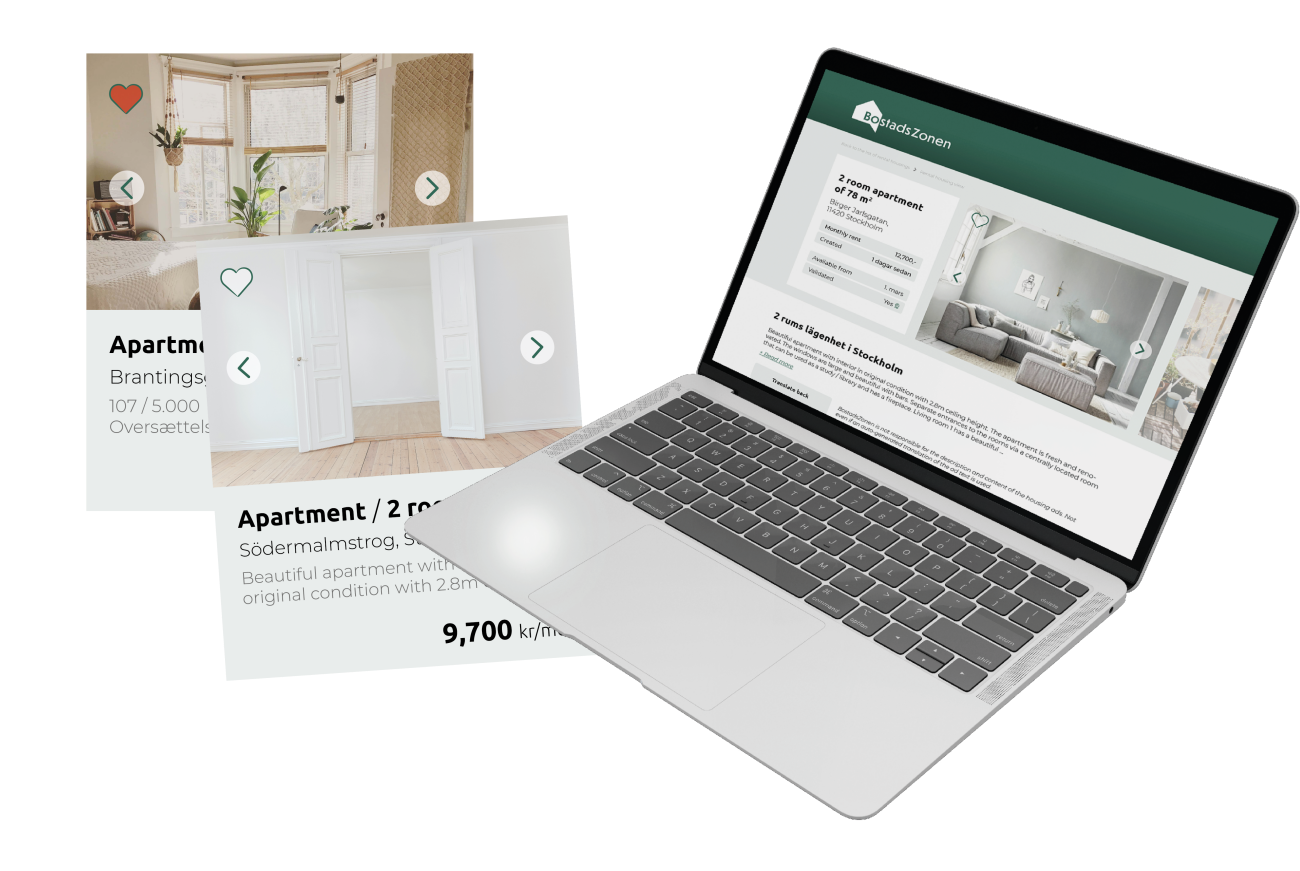 Create a Housing Ad
- and find a tenant for your rental for free
At BostadsZonen you can rent out your housing rental for free. You can easily do that by creating a Housing Ad where we have made it easy for you as a landlord to rent out your rental quickly, regardless if it is a professional or private rental, and regardless if you rent out one or several rooms, houses, terraced houses or apartments.
Housing viewing and advertising
Your Housing Ad will of course be shown in BostadsZonen's housing views when a housing seeker search for rental housing on our housing portal.
Other than that, your home has the opportunity to be exposed via one or more of BostadsZonen's channels below.
We send out your Housing Ad per. mail to the home seekers who have set up a HousingMatcher, where they have asked to be informed when a rental housing like yours is online.
BostadsZonen use Google Ads as part of our advertising. We do this to ensure that the homes posted on the website get as high an exposure as possible in Google.
With Facebook Ads, your rental will be advertised across Facebook, Instagram and Messenger. Via various objectives, which are set up by BostadsZonen, your rental will be displayed in appropriate formats for selected target groups.
As part of our e-mail marketing, your rental will be sent out to the housing seekers who are looking for a rental in the area where your rental is located.
BostadsZonen's own Facebook Groups
BostadsZonen's Facebook groups for housing seekers have more than 350,000 members spread across the country. We advertise Housing Ads on a daily basis in the relevant groups which will increase the exposure in the local area as best as possible.
Housing Search Ads -
find a tenant for your rental easily and for free
A Housing Search Ad is an ad that is filled out by housing seekers looking for a specific rental.
As a landlord, you can easily search and select among the active housing seekers who have created a Housing Search Ad on BostadsZonen.
If you find a housing seeker who matches your criteria for a future tenant, and you have a rental that matches the housing seekers criteria, you can easily and free of charge contact the person directly through the Housing Search Ad.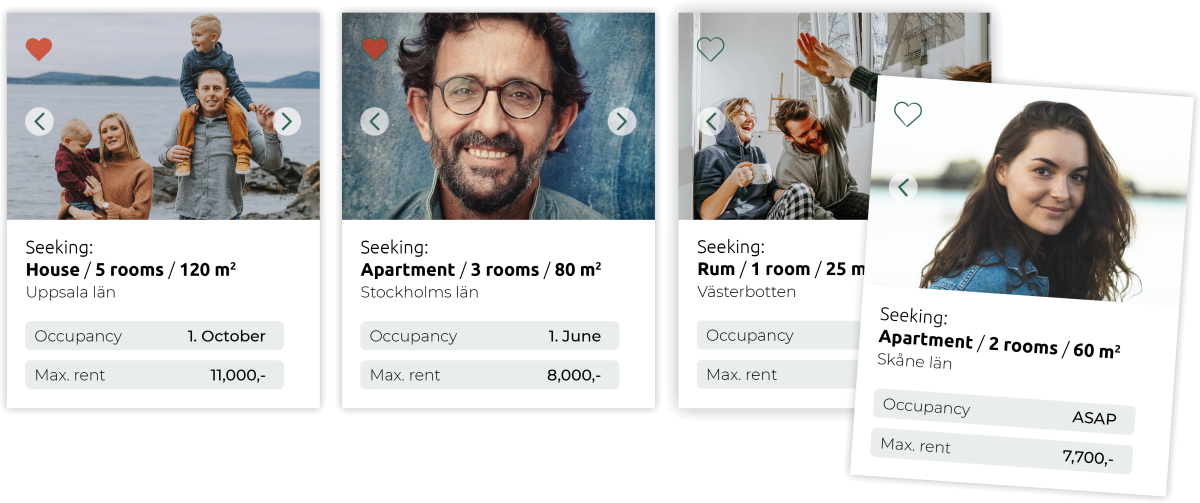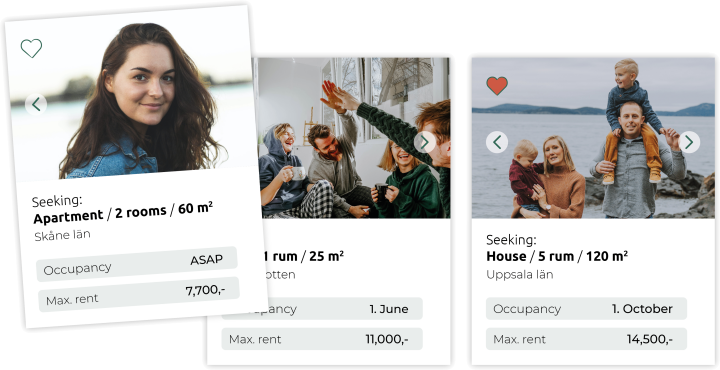 Find your future tenant
What happens

when your
Housing Ad is created?

We always manually validate and approve new Housing Ads. We do this to create security for the housing seekers on BostadsZonen.

Once you have created a Housing Ad, you will automatically be notified per. mail when there are home seekers showing interest in your rental. You can choose whether you want to communicate with the housing seeker in writing through our messaging system, by telephone or by e-mail.
Our

customer services

We are here to help you with your housing rental. You can contact us below if you have any questions. We answer emails every days of the week between 8 - 22.

Contact us here
Frequently

asked questions
from landlords